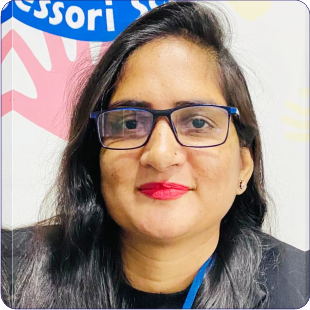 The great thinkers say "Wherever you go, go with all your heart."
Teaching is a splendid profession because you are dealing with children and there is no other way to connect with them other than through the heart. It is only those who really love children, truly love teaching. Love does not come from mind, it comes from heart.
In opposition to this view, majority of schools' trend is of exams, marks, of rote learning, incomprehension, boredom, stress. But we teach the students subjects connected to life and living. We teach them to think and feel, cooperation, mastery, kindness, gentleness, to respect others' opinions.
Children should be nurtured through practice. Weil quotes "The world will not become what we don't teach. So teach humanity, mastery, perfection through thinking and practice. Practice is to be converted into perfection through Formative assessment, the CCE pattern which is well adopted by us through play and fun.
Learning is sound when it is done in small sections then it is done naturally, as a corally and well at summative assessment by students. Because students' activities reflect teaching in school, so we are making our teachers to deal through heart and feeling and also we are empowering the teachers through learning.
As Vivekanand says that education is manifestation of perfection lying within, so Let's manifest the perfection and Let's ring in new academic session with heart not with mind.
With Best Wishes
Kiran Kaushik
Principal
Indo-American Montessori Pre School